Hotel Info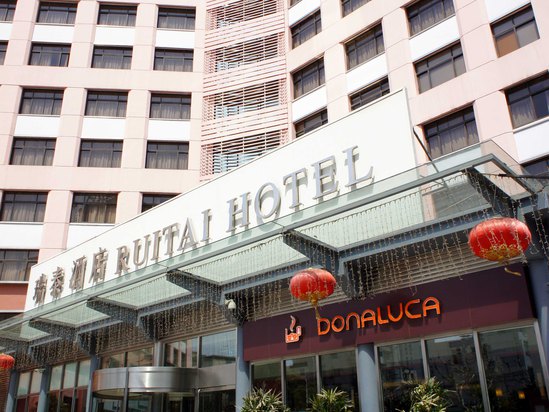 The Ruitai Hongqiao Hotel (Shanghai Ruitai Hongjiao Jiudian) is located near the Hongqiao Development Area, just a stone's throw away from the International Convention Center. This Shanghai hotel is 5 km (3.1 mi) from the airport and 10 minutes' drive from the city center.

The 250-plus guestrooms are all equipped with all the usual amenities, including air conditioning, satellite TVs and direct dial phones.

The hotel has a Chinese restaurant as well as a coffee shop and also caters to the needs of business people with seven variously-sized meeting rooms and a banquet hall equipped with advanced audiovisual systems. In addition, the business center offers secretarial services.

This Shanghai hotel also features a karaoke bar.